The event is expired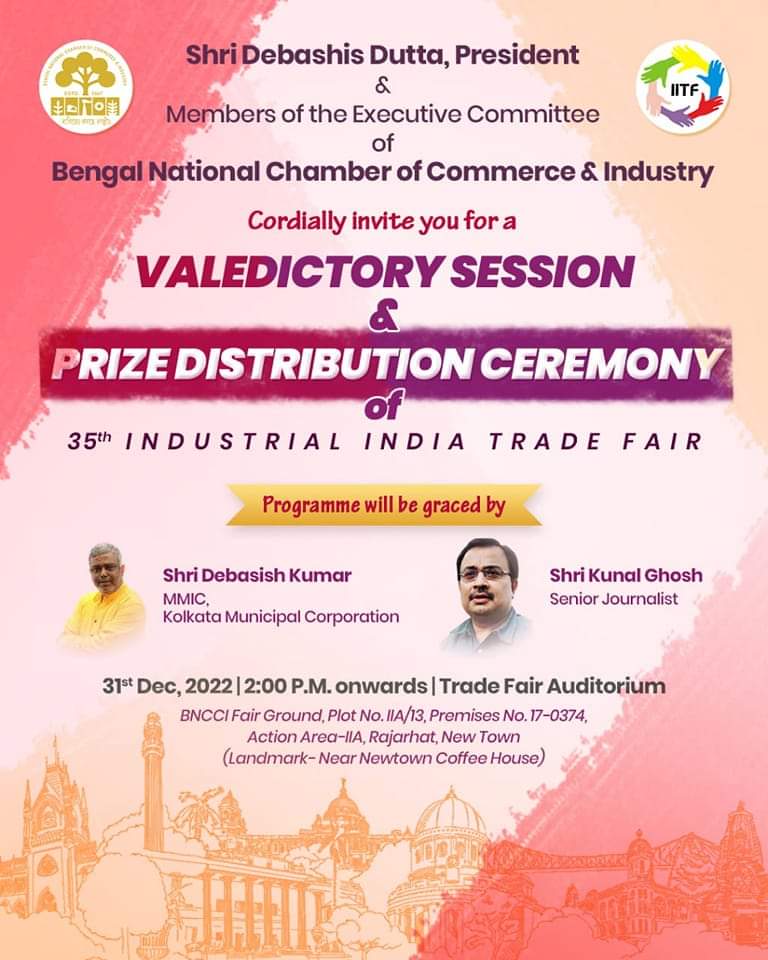 Bengal National Chamber of Commerce & Industry is presenting the Valedictory Session of its 35th Industrial India Trade Fair on 31st December, 2022 from 2pm onwards.
The session will be graced by two chief guests, Shri Debasish Kumar, MMIC, Kolkata Municipal Corporation and Shri Kunal Ghosh, Senior Journalist. The programme will take place at BNCCI's Fair Ground, Rajarhat, Newtown, Near Newtown Coffee House.