The event is expired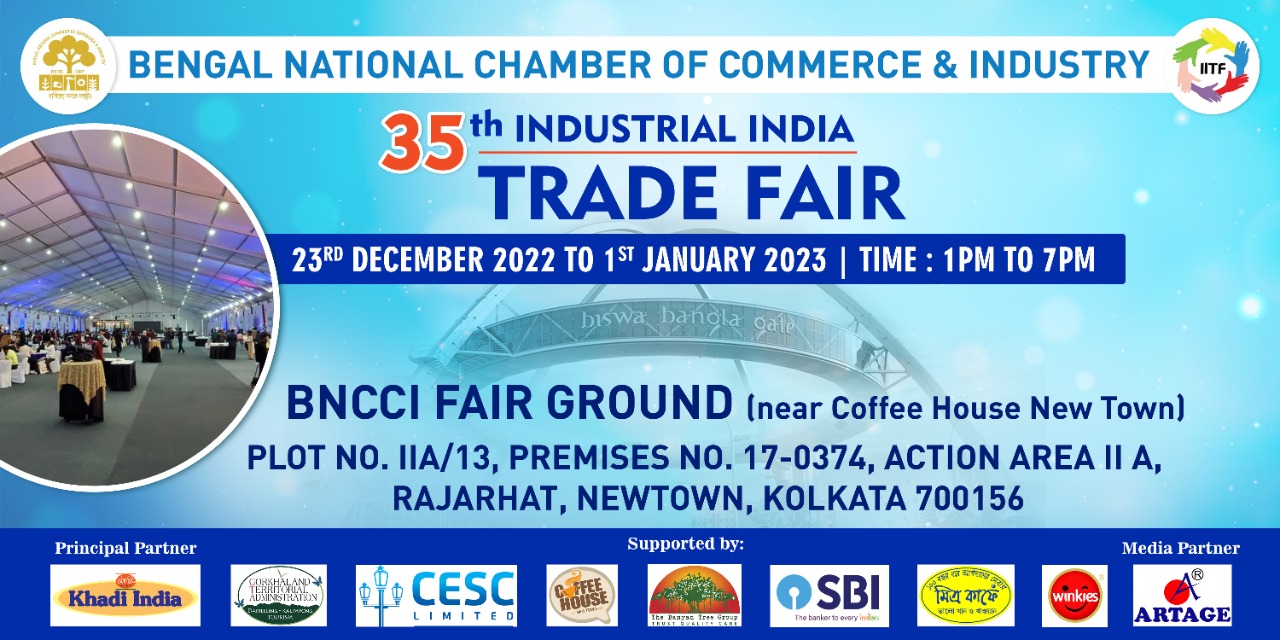 Let's prepare yourself for the remarkable 10 days fiesta. Bengal National Chamber of Commerce & Industry is gearing up for its Annual Flagship Event, The 35th Industrial India Trade Fair, 2022. It's where the eminent stakeholders like Khadi India, Gorkhaland Territorial Administration and CESC will be with us. The programme is supported by Coffee House, SBI, The Banyan Tree Group, Mitra Cafe, Winkies and our Media Partner is Artage.
Save the Dates 23rd December, 2022 to 1st January, 2023
Time- From 1:00 P.M. to 7:00 P.M
Venue- BNCCI Fair Ground, Plot No. IIA/13, Premises No. 17-0374, Action Area-IIA, Rajarhat, New Town (Near Newtown Coffee House)
Contact us for bookings and sponsorships!
For any queries you may contact-033-2248-2951/52/53