The event is expired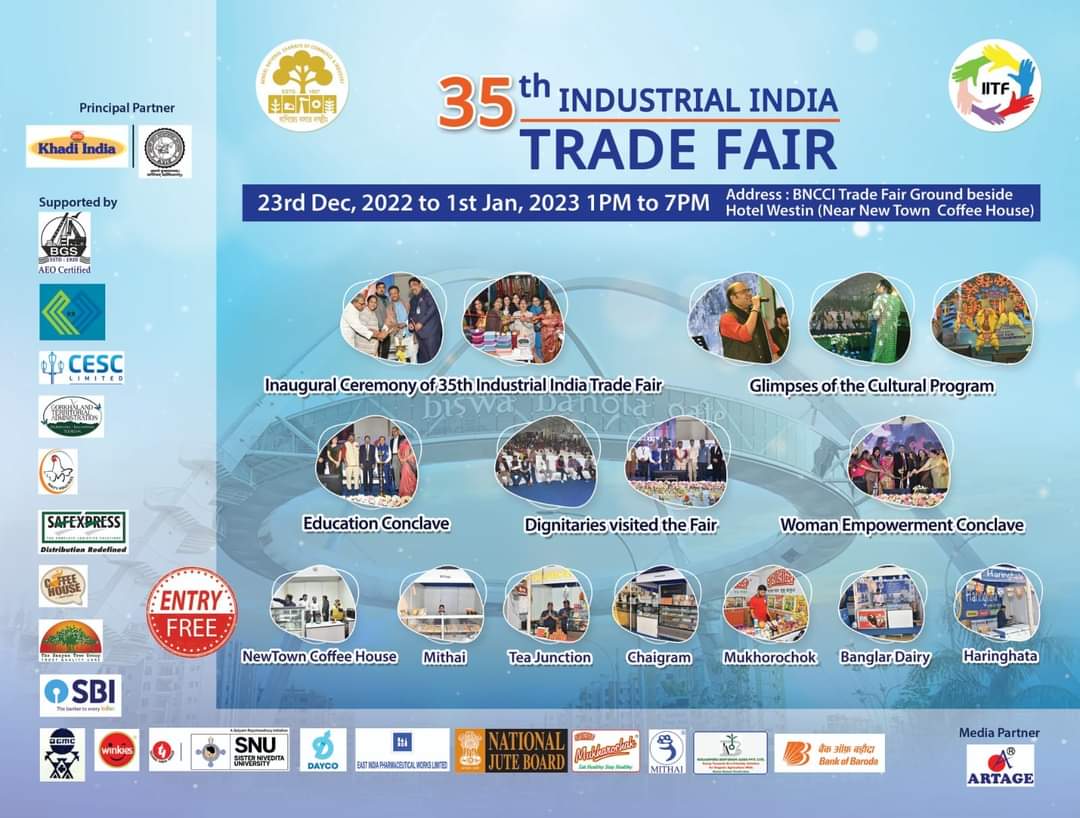 The 35th edition of the Industrial India Trade Fair commenced on December 23rd, 2022 at BNCCI's Fair Ground, Rajarhat, Newtown and this 10-day fair would conclude on 1st January, 2023. This fair is packed with different kinds of Conclaves such as Education Conclave, Women Empowerment Conclave and Industry Conclave. Another conclave is currently going on to promote startups and Skills.
On the other hand, The trade fair is showcasing goods and items ranging from food, clothing, and furniture to healthcare, cosmetics and handicrafts along with consumer durability. More than 100 organizations have participated in this fair.
The fair is witnessing huge footfall every day.