The event is expired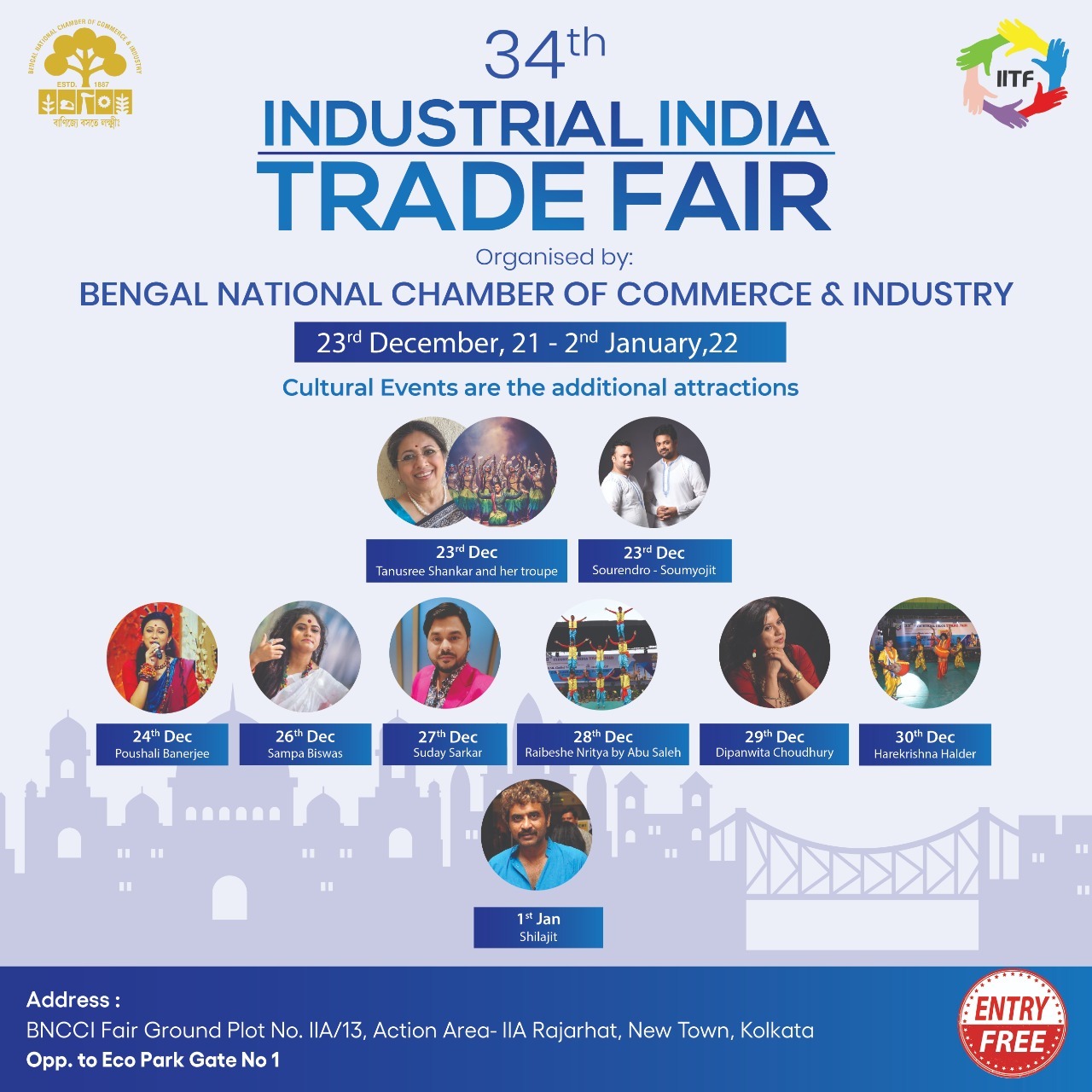 Let's prepare yourself for the remarkable 11 days fiesta. It's where the stage is set to witness some magnificent cultural evenings. Visit 34th Industrial India Trade Fair organised by BNCCI at BNCCI Fair Ground, Rajarhat, Newtown, opposite of Eco Park Gate No.-1, Kolkata.
For any other queries call-8910309294 or 8981395914.