The event is expired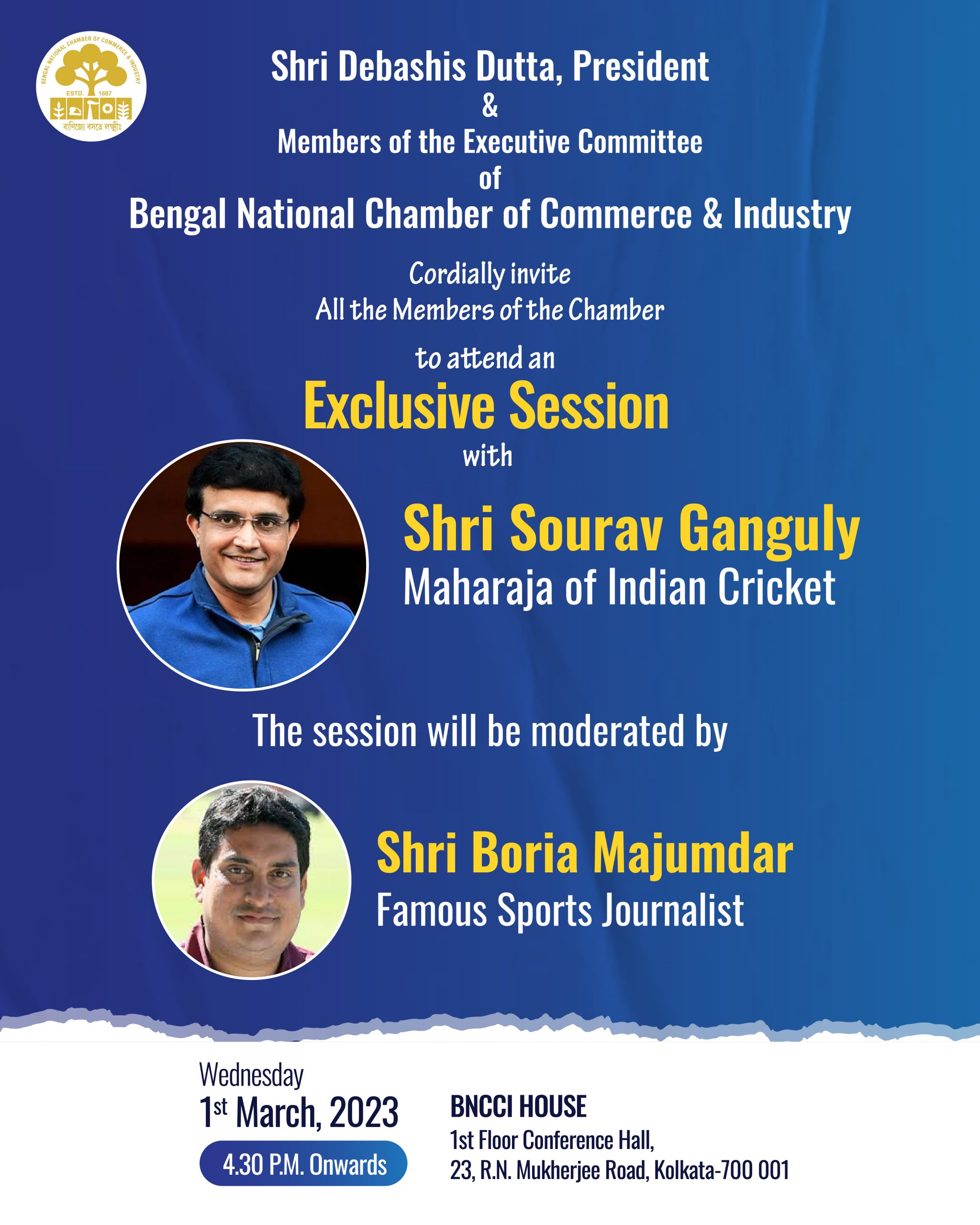 You are cordially invited to join a special exclusive session on 1st March, 2023 from 4:30 p.m. onwards at BNCCI 's Conference Hall. The Exclusive Session will be graced by Shri Sourav Ganguly, Maharaja of Indian Cricket and Shri Boria Majumdar, Famous Sports Journalist will moderate the session.
To know more keep your eyes on this space.